How DIY Album 'Tasty Jams' Became an Arlington Success
Rachael Sanders
'Tasty Jams', Cherry Mantis debut album comes highly reviewed by local music critics, and is a testament to their growth in the Arlington community. This week, we delve into the history of the band, their sound, and the production of their very first album.
1. The Band was Born in Arlington Arts Schools
If there's one thing I learned in "Masterpieces of World Literature from the Ancients Through the Early Renaissance" it's that every hero has a super dope origin story. Thus, Cherry Mantis begins…in band class. Luis Moreno, high school sophomore at Southwest, counted time signatures, yawned through oboe solos, and thought "where is the flavor??" Justin King spent math class listening to Marco Patrelli, Fort Worth's Jack Black, wondering just the same thing "Where is the flavor?" During passing period, they both turned opposite corners and knocked heads. Lightning struck, and they both came crashing down. "Watch it, man!" they said in synchronicity, and stood up as not to be late to band. In class, they fought back and forth. Each playing electrifying solos in a great musical duel. It was the battle of the century. They matched each other in strength, and chord after chord, neither would be defeated.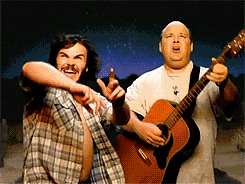 After hours and hours of combat, exhausted, the twain fought no longer. From that day forth, Justin King and Luis Moreno joined forces to become…CHERRY MANTIS. In one year they grew in strength. The musical duo became a quintet. Adopting guitarist Gabe Roth, Michael Heatly on bass, and Jenna Wanterpaugh Del Cristo on keys, the five became a powerful weapon against evil, and released their debut album 'Tasty Jams'. It is prophesied that one day the band must fight a mighty demon, and restore good to the world through their godly rock.
(Loosely based on a true story, though some details were embellished for publication. Directed by M night shyamalan)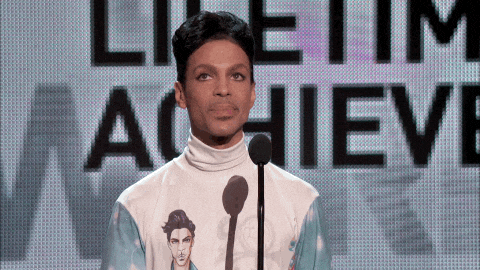 2. This Album has been Years in the Making
Cherry Mantis debut album 'Tasty Jams' ripened over six years of emotional maturity and musical progression. 'Poison' and 'Boomerang' are some of the earliest tracks on the album, dating back to Justin King and Luis Moreno's high school days. The songs come highly reviewed as Michael Baston's favorite tracks on YouTube series 'Album of the Day.'  Their debut album represents a lifetime of growth. Tori Varnes, a music business major, and fellow student at University of Texas at Arlington says "First albums, a lot of times, can display the biggest range of emotions because you've had all your life until that album to experience things that go into it,"
Jenna Watenpaugh Del Cristo has matured greatly throughout the band's process, not just musically, but in life. She came into the band knowing piano, and with the support of the band, went on to be one of the main vocalists. Del Cristo's range grew even more as she learned music media and production from accredited arts school University of Texas in Arlington. As Del Cristo celebrated her experience, she also celebrated a life in love and spirituality, growing in her faith and in her new marriage. The common theme throughout the album, as said by Moreno, is that "everything will work out."
3. Cherry Mantis is not Defined in One Single Genre
Critics agree that Cherry Mantis exemplifies musical range across many genres. Three band members have mentioned their participation in Christian Rock and worship. Four are verified jazz musicians. All members, however, share different and diverse tastes. For example, on keys and vocals, Jenna Watenpaugh Del Cristo enjoys Christian Gospel from The Brilliance, while guitarist Gabriel Roth enjoys math rock from Chon. Each member adopts their own individual style, and that is exemplified in their music.
https://www.instagram.com/p/B9C5vouBj99/?utm_source=ig_web_button_share_sheet
Critics define Cherry Mantis, not through one single genre, but by the energy they bring.  Fort Worth weekly claims their "high energy bops…fit nicely…alongside bands like weezer and Vampire Weekend." Michael Baston of The Michael Baston Podcast is mind-blown at their jazzy-math-rocky sound during live shows. The band does not label themselves, either, and lean into an independent genre. In an interview with Voyage Dallas the band says "We, Cherry Mantis, would categorize ourselves as an Indie Pop/Rock band, but we also have influences from Jazz, Prog, and R&B." They take on an eclectic set of influences, and I expect their sound over time will be just as diverse. I do believe, however, *puts on fancy critic monocle* that the defining genre for their debut album 'Tasty Jams' is, indeed, jazz.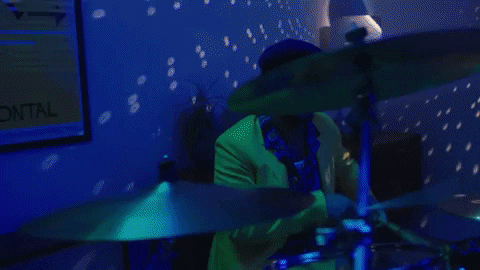 4. The Band is Represents Local Arts and Education
UT Arlington's music department has played an influential role in Cherry Mantis music education as well as their debut album 'Tasty Jams'. Michael Heatly, Luis Moreno, and Jenna Watenpaugh Del Cristo are all music alumni in Jazz studies, Music Education, and Msic Media, respectively. All three are examples of UTA's goals and objectives, including: "contributing and enriching the community's culture and "becoming a cultural focal point for the…broader community." Since 2017, Cherry Mantis has performed across DFW. Through local venues and churches, the band enriches their community with music culture. For example, Cherry Mantis  jammed with local bands in Haltom City, thus expanding on local culture. TL; DR, Fort Worth is a jammy-er place with Cherry Mantis in it. 
https://www.instagram.com/p/B0jat75hSVw/?utm_source=ig_web_copy_link
Cherry Mantis also honors UTA in playing a huge role in "Tasty Jams" production. The band brought their debut album to UTA's studio, and drummer Justin King says both their studio and practice rooms have been "very important to Cherry Mantis." Students and alumni are eager to help the band. In "The Shorthorn"'s article, Music Business major Tori Varnes says "the recording studio …provides opportunities for others." Matt Smiley adds that said opportunities from UTA "solidifies a relationship with the Arlington/Fort Worth music community." By helping Cherry Mantis, UTA also upholds their own goals to cultivate a strong music community.
The album appears on Tough on Fridays playlist, an account that celebrates "Music that's raw, exhilarating, rebellious & talks about real s**t". They may be found on all streaming platforms including Tidal, Spotify and Apple Music. Be sure to follow them on instagram, as some of their newest songs are posted there first. Pssst…there's rumors of a six song EP to be recorded in October.