I Spent the Week Listening to East Coast Rock Group 'Pollyanna'…Here's What I learned
Rachael Sanders
This week I got a surprise follow-back from Sporting on instagram, an alt pop group from Rhode Island, who I can only assume is carrying on the oh so emo tradition: ironic sports themed bands (American Football, Modern Baseball, Free Throw.) After seeing their livestream hosted by LgndsofTmrw, a music media company specializing in artists on the rise and alt culture, this group of New England bois lead me down a very East coast rabbit hole.
[qode_simple_quote simple_quote_text="Pollyanna 'derived from the definition "unreasonably or illogically optimistic", displays the band's fun and playful yet driven nature.' – Tiffany Frybarger, Frame the Stage"]
Legends of Tomorrow is, I believe, an East Coast media company known for their  concert photography, artist interviews, and music reviews. Their most notable music reviews, to the unapologetically biased rocker…me, include new albums from neck deep, dance gavin dance, and the wallows. Their brand follows alt and indie music on the east coast and in american pop culture. On Instagram, they  hosted a stream week 7/19-7/25 per their brand to "…give outlets to artists who are the 'Legends of Tomorrow'." The week long stream included Sporting, Plague Skater, and Pollyanna amongst other names.
https://www.instagram.com/p/CCzEjRnpXV5/?utm_source=ig_web_copy_link
While waiting for Sporting's livestream, I decided to hop in instagram stories, where Pollyanna's livestream was still available for a limited time. No regerts. Pollyanna's frontwoman Jill Beckett took command of the livestream in her pastel colored room. She chatted freely, telling us about her new clever new oil diffuser, which, ironically, resembled an onion. Beckett had a dry wit, asking the livestream "What should I play: an old song or a new?" After a pause in the comments section she added, with an uncanny parallel to a sassy tenured professor, "I'll wait…I can wait all day." Though bass player Brandon Bolton and drummer Dan McCool could not join her in the livestream, Pollyanna put on an energetic acoustic show. According to Tiffany Frybarger's article on frame the stage "Their name, derived from the definition "unreasonably or illogically optimistic", displays the band's fun and playful yet driven nature."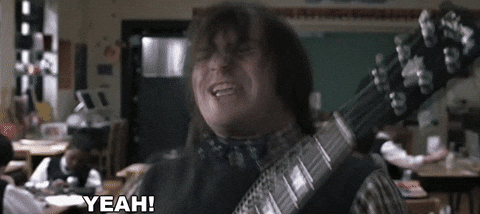 Pollyanna is an indie pop/rock trio from central and north NJ consisting of Jill Beckett, Dan McCool, and Brandon Bolton.. Their tags on bandcamp include alternative, indie pop, pop punk, and alternative rock amongst others. Spotify says "fans also like Hot mulligan, Origami Angel, Snarls, The Sonder Bombs,and Meet me @ the altar" According to Tiffany Frybarger's article and Rachel Campbell's article for the alt press, they've got a dreamy synth pop sound, but I would argue they're more pop punk or alt rock in their later releases. In any case, they label themselves as without major influence from one single genre.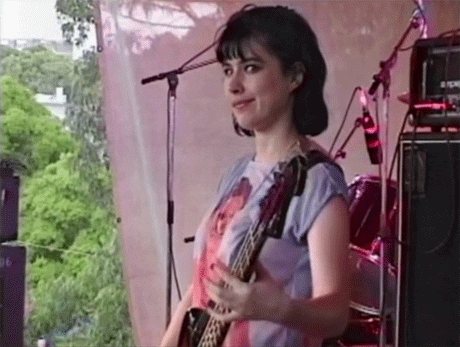 Pollyanna supports members of the LGBTQ+ community. Their music video "Not So Bad" follows a lesbian  couple. The video is shot in black and white and becomes more saturated with color as the couple falls in love. With chorus "The world's a beautiful place when you're in it", the song exemplifies the couples love as a rainbow of color in an otherwise black and white world. In support of the community, Pollyanna asks their fans to "show up every single day for BIPOC…" Pollyanna announced on instagram that their rainbow shirt will be available on bandcamp. On top of supporting the community, all proceeds from the merch will go to For the Gworls, in support of black trans/LGBTQ+ folks. The Organization seeks to help the community with rent, housing, and affirmative surgeries. Always a +1 in my book when artists use their medium to give back.
https://www.instagram.com/p/CB6epSvgEPl/?utm_source=ig_web_copy_link
Pollyanna can be found touring all over the East coast, and on occasion, in Canada. In 2019, they toured from November to December, traveling South through the East Coast to Florida, back up through Georgia, the Carolinas, and eventually back to New Jersey. Now, they are maintaining social distance to help curb the surge. They are, however, still making music, even if they have to wear masks. According to their instagram, they are recording new music throughout, though no announcements have been made for the release.
In their most recent singles "I Promise, I'm Lying" and "Good for You" Pollyanna approaches the same issue in two different ways. I analyze the transformation in decision making in my instagram series "You Should Totally Listen to This."
I found them on new streaming service TIDAL, a black owned and artist owned streaming service focused on exclusives and music videos. Unfortunately, everyone with the name Pollyanna is listed as the same band. Just as Apple Music does not distinguish artists with the same name, so Tidal. This can be confusing, but if you check their bandcamp you'll be able to see the album art, and eventually find the song you're looking for. They're readily available on bandcamp and other streaming services. Give them a listen!