Lady Lark's Permission is still Sexy at a Six Feet Distance
Rachael Sanders
According to her Spotify About section: Lady Lark "Is a beacon of confidence… [Permission] seeks to drum up self-assurance…it's a love song to her listeners." The sexy Minneapolis-steeped album was released in 2019, and serves as a quirky discovery during a lonely Los Angeles quarantine.
This Minneapolis star is deeply rooted in her community. Minneapolis loves Lady Lark, and Lady Lark loves Minneapolis! She is celebrated throughout the town and was named 2018's "Best of Twin Cities" R&B Artist. Show after show, Lady Lark defines herself and the town…"[she is] a staple in the Minneapolis scene." – Star Tribune, Concert Pick of the Week. Langen Goldstein reflects on a "night of local music bliss" saying "Lady Lark took the stage to a well deserved roar of applause and instantly whisked the packed audience into a world where there is no shame in dancing…" If Permission is a love song to her listeners, then it's also a love song for her town.
Lady Lark and her band offer sultry R&B lyrics that ooze that icky. Many of the songs of Permission offer encouragement to "send it," literally. "Rendezvous" ft Har Mar Superstar is a POV late night booty text. Between saucy synths and lyrics.
[qode_simple_quote simple_quote_text=""we'll have some wine/ This is it, we gonna have a good time" we hear iPhone text tones and Har Mar Superstar saying "…You can just come over tonight/ Just have a little fun or whatever"."]
Other songs like "Bad Thoughts" and "My Way" send a confident message to the listener that the narrator is eyeing you across this smoky disco club called Permission. "I got my girls waiting on me/ Got my hair looking good, feeling sexy/ It might sound crazy but I want you to see…I wanna have my way with you" Is it hot in here, or is it just Lady Lark?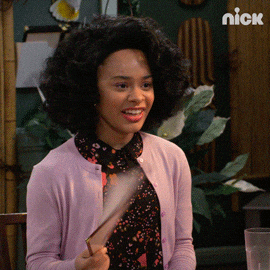 On top of the lyrics, Lady Lark and her band have some fat funky disco beats that encourage D A N C E. According to Star Tribune, "Lady Lark' and her velvet-tuxedo-tight band go all in on the unabashedly retro R&B grooves" The groovy tracks are light hearted and pure fun. It's even in their band name! While Lark is the name of a bird, it's also a noun meaning "a source of or quest for amusement or adventure" The band agrees, saying "lark is something that you do for fun and excitement" in an interview with Cecilia Johnson.
To bring the album to a more personal level, and step into an opinion piece, I've gotta tell you about my personal experience with these bops. I couldn't stop listening to these sweet beats about a month before I wrote this album. I was in a very new-disco state of my life, yet I couldn't stand Dua Lipa's similar disco drops. Scene Painting: I was a brunette manic pixie dream girl, and he was my emotionally unavailable indie boy. We were in  the middle of a serious "talking" phase. It was new! It was exciting! It was a way to get out of my apartment for the first time since March! The stay at home order had been lifted, and, spoiler alert being in quarantine and romance do not blend well. In my instagram series "You Should Totally Listen to This", I exemplified how Lady Lark's tuneage encouraged me to "shoot my shot".
BAM. A huge surge of COVID after only two weeks of lifting the ban. We were back to square one, and I couldn't receive the attention I desired without a moral conflict. The timeline of my brief qua-romance had come to an end, and I honestly didn't feel like "shooting my shot" anymore. I felt like staying home at a six feet distance, and I felt a new loneliness I hadn't felt in months. The album felt empty and shallow
…until I thought back to Lady Lark's relationship with Minneapolis. Lady Lark's Permission is a love song to her listeners across all platforms, stages, and streaming services. Whether it's through a microphone in a studio or on a giant stage in front of hundreds, online listeners and Minneapolis locals hold a special place in Lady Lark's heart. She feels confident immersed in sound. She feels sexy through song. What was I doing seeking validation from some stranger on hinge? The *real* confidence I felt is in my dope music taste, in sharing new bands to my friends, and making weird artsy reviews of it all. That's where I discovered my Lady Lark is.
Lady Lark's "hookups" exemplify feeling like your most confident and vulnerable self. It's feeling truly naked, and empowered at the same time. For me, that's my music. For others, it may be accounting, or engineering…or whatever it is people do besides curate music. (*shrug* I'm biased) So, big thank you to Lady Lark for spreading the true meaning of confidence, especially in a time when we can't rely on sexy night clubs and late night booty calls.